Jewish Women's Center Tzedakah Projects
From the beginning, the JWC has believed in the importance of supporting causes that benefit women in both the U.S. and Israel. We are committed to continuing this support. Click on an organization's name or logo to be directed to its website.

North American Conference
on Ethiopian Jewry
5777 - 5780 (October 2016 - September 2020): North American Conference on Ethiopian Jewry: Since 1982, the North American Conference on Ethiopian Jewry (NACOEJ) has been providing humanitarian and educational aid to the Ethiopian Jewish community in Ethiopia and in Israel. One of these programs enables Israeli teens to attend high quality local high schools rather than leave their homes for lower level, state subsidized boarding schools. Although basic tuition is covered by the Israeli government, schools charge fees for text books, educational supplies, school trips, and lab fees. The majority of Ethiopian families cannot afford these extra, but necessary, expenses. The JWC is providing a 4-year sponsorship for a high school girl, Eden G., who is a participant in the NACOEJ/Edward G. Victor High School Sponsorship Program, and is creating a personal relationship with her via letters. And perhaps you'll visit her on your next trip to Israel. The NACOEJ website can be accessed at: http://www.nacoej.org/.
---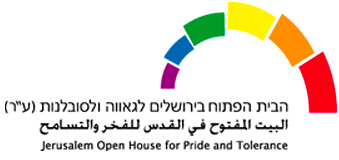 Jerusalem Open House
for Pride and Tolerance
5776 (September 2015 - September 2016): Jerusalem Open House for Pride and Tolerance The Jewish Women's Center has chosen to honor the memory of Shira Banki, the Israeli high school student fatally stabbed at the recent Gay Pride Parade in Jerusalem, with this year's Tzedakah project. We are giving support this year to the Jerusalem Open House for Pride and Tolerance (JOH). The JOH is a leading organization of lesbian, gay, bisexual, transgender, and queer (LGBTQ) people and their allies in the heart of Jerusalem. As a grassroots, activist community center, JOH provides direct services to all LGBTQ individuals in Jerusalem and its surrounding communities, while working to secure LGBTQ rights in Israeli society at large. With a constituency as diverse as the city itself, the JOH transcends political, ethnic and religious boundaries to build and unite a community in pursuit of the common goal of tolerance and mutual support. The JOH website can be accessed at: http://joh.org.il/index.php/english.
---

The Women's Courtyard
5775 (September 2014 - September 2015): The Women's Courtyard Founded in 2003 by social workers Mirit Sidi and Leora Kessel, the Women's Courtyard is a multicultural, stigma-free program providing support and assistance for at-risk girls and young adult women residing in the cities of Tel Aviv-Jaffa and Bat Yam. The organization promotes social justice, equal opportunities, and the right of every woman and girl to achieve self-fulfillment, independent of national origins or ethnicity. Jaffa is a historically poor area, with about 42% of the population getting assistance from the Welfare Department, compared to 14% in central Tel Aviv. Those in the Courtyard's care come from varying backgrounds, including native Israelis, immigrants from Ethiopia and Bukhara, Muslim and Christian Arabs, and others. All are coping with life on the extreme margins of Israeli society. Its main projects are:
The Open Space Project, an all-female forum for professional guidance, positive peer contact, and group support;
The Employment and Advocacy Project;
Halfway apartments providing safe lodging for young women seeking to leave their homes and go on to independent living;
A boutiques store, "Women's Courtyard at the Port" in the Old Jaffa Port, and new stores in Haifa, Netanya and Kiriyat Malachi where clothes donated by upscale designers are sold in a unique women's environment. The stores provide training opportunities and a stable work environment for the women in the Courtyard program.
---

Israel Religious Action Center
of the Israel Movement
for Progressive Judaism
5774 (September 2013 - September 2014): The Israel Religious Action Center (IRAC): IRAC is Israel's preeminent civil and human rights organization addressing issues of religion and state. Founded in 1987 as the public and legal advocacy arm of the Israel Movement for Progressive Judaism, IRAC works to advance pluralism in Israeli society and to defend the freedoms of conscience, faith and religion. Rooted in progressive Jewish values, IRAC advocates on behalf of a broadly inclusive Israeli democracy based on the principles of social justice and equality. IRAC works to:
Secure state recognition and funding for Reform and Conservative rabbis and institutions;
Oppose gender segregation and the exclusion of women from the public sphere;
Combat racist incitement, particularly by public and religious figures who incite racist actions and intolerance;
Protect the rights of converts to make aliya and enjoy equal rights in Israel;
Secure freedom of choice in marriage and equal rights in divorce for all Israelis.
---
5773 (September 2012 - September 2013): Mayyim Hayyim Living Waters Community Mikveh:

Mayyim Hayyim is a mikveh--a ritual bath--and much more. Founded in 2004 in Newton, Massachussetts by Anita Diamant, well-known author of The Red Tent, Mayyim Hayyim is "a threshold into Jewish life, a place where the spiritually diverse needs of 21st century Jews are met by reclaiming the ancient tradition of immersing in the mikveh." Mayyim Hayyim makes mikveh accessible and meaningful for the full diversity of the Jewish people. It is a resource for learning, spiritual discovery, and creativity where women and men of all ages celebrate milestones like weddings and b'nei mitzvah; where conversion to Judaism is accorded honor and dignity; where survivors of trauma, illness or loss find solace; and where women can explore the ritual of monthly immersion on their own terms. Mayyim Hayyim provides 1400 immersions and over 110 education programs every year, art exhibits, national consultation services, and volunteer opportunities and training. Jews from around the U.S. and Israel routinely stop at Mayyim Hayyim to tour, learn, and immerse. View a short video on the organization's website that describes the innovative, inspirational and educational opportunities created at Mayyim Hayyim.
---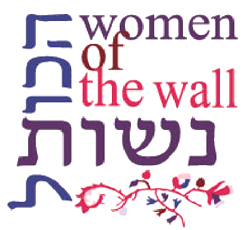 5772 (September 2011 - September 2012): Women of the Wall (reprise #2): When we learned that our chosen tzedakah project for this year, project KIDMA, had closed up shop, we decided instead to make another donation to the Women of the Wall. Women in 2012 are still being arrested at the Wall for wearing tallit and for praying and singing out loud. The alignment of the Israeli government with the ultra-Orthodox on this issue continues to be offensive to Jewish women and men throughout the world. We support the Women of the Wall's effort to force legalization of prayer for all, according to the traditions of each, at the Kotel.
---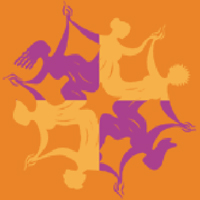 5771 (September 2010 - September 2011): Project Kesher: Founded in 1989, Project Kesher is the fastest growing advocacy and human rights organization in countries of the former Soviet Union, with a grassroots movement of 165 Jewish women's groups and more than 90 multi-ethnic coalitions of women spanning 11 time zones from countries including Estonia, Latvia and Lithuania in the West to Kazakhstan, Kyrgyzstan and Tajikistan in the East. Project Kesher gives Jews in the former Soviet Union the opportunity to reclaim their heritage and to discover the power of community activism. They provide innovative leadership training for women and girls and social activist programming focused on domestic violence, prevention of human trafficking, and women's health issues, among others.
---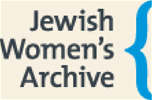 5770 (September 2009 - September 2010): Jewish Women's Archive: The mission of the Jewish Women's Archive is to uncover, chronicle, and transmit to a broad public the rich history of American Jewish women. Founded in 1995, the Jewish Women's Archive presents the stories, struggles, and achievements of Jewish women in North America. They create and disseminate educational materials, develop partnerships, and maintain an innovative website all designed to help us understand our past and shape our future.
---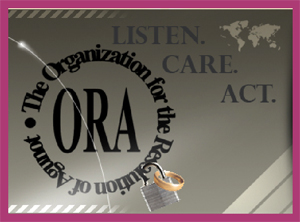 5769 (September 2008 - September 2009): Organization for the Resolution of Agunot: ORA is a not-for-profit social service agency that resolves cases of contested Jewish divorce, the majority of which involve domestic abuse. ORA works to address the problem of Agunot or "chained" women by acting as an impartial intermediary between husband and wife.
---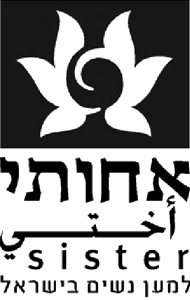 5768 (September 2007 - September 2008): Ahoti/My Sister: Ahoti, which means "My Sister" in Hebrew, is devoted to raising public awareness of Mizrahi feminism. Mizrahi means "Oriental" in Hebrew, and implies the ethnic characteristics of Middle Eastern, African and Asian Jews who are not part of the mainstream in Israel today. Ahoti supports self-empowerment projects, workshops, and conferences to support women's economic independence. (No website currently available.)
---

5767 (September 2006 - September 2007): Israel Women's Network Task Force on Sexual Trafficking: The IWN is Israel's foremost advocacy group for women's rights. The IWN initiated the first study on the phenomenon of trafficking of women in Israel in 1997. It was one of the founders of the coalition against the trafficking of women and continues to work in that framework today. (Website in Hebrew)
---
5766(September 2005 - September 2006): Jewish Women International and Pittsburgh Task Force Against Domestic Abuse in the Jewish Community: Additions to a resource library on domestic violence.
---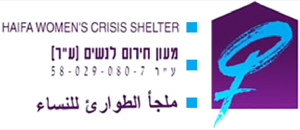 5765 (September 2004 - September 2005): Haifa Women's Crisis Shelter and the Battered Women's Hotline: Providing services in 5 languages to any battered woman in Israel.
---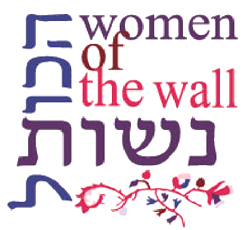 5764 (September 2003 - September 2004): Women of the Wall (reprise): Still one of the most important issues to feminist Jews in Israel and abroad. We supported Women of the Wall again in their battles in the Supreme Court and Knesset to win the right to pray at the Wall.
---

5763 (September 2002 - September 2003): A Business of One's Own--Economic Empowerment for Women in Israel: This organization provides microeconomic support for Arab and Jewish women in Israel to open their own businesses as they work toward the goal of economic independence.
---

5762 (September 2001 - September 2002): The Jewish Orthodox Feminist Alliance: The mission of this national organization is to expand the spiritual, ritual, intellectual, and political opportunities for women within the framework of halacha.
---
5761 (September 2000 - September 2001): Hilla BaGalil (Walking together for women's health): The first annual walk/run in Israel to raise awareness in Israel of breast cancer and other women's health issues. This event was co-sponsored by Pittsburgh and Baltimore UJF Voices 2000 Program. Women from these cities, including representatives from the JWC, and from the Karmiel/Misgav region marched together on October 19, 2000. (No website currently available.)
---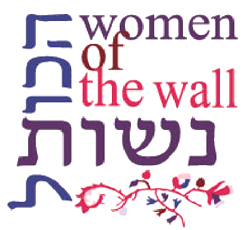 5760 (September 1999 - September 2000): Women of the Wall: Tzedakah money this year went to support the efforts of the women who braved taunts and rocks to claim the right to pray aloud, read the Torah, sing, and wear tallitot as Jews at Judaism's most sacred place--the Western Wall.